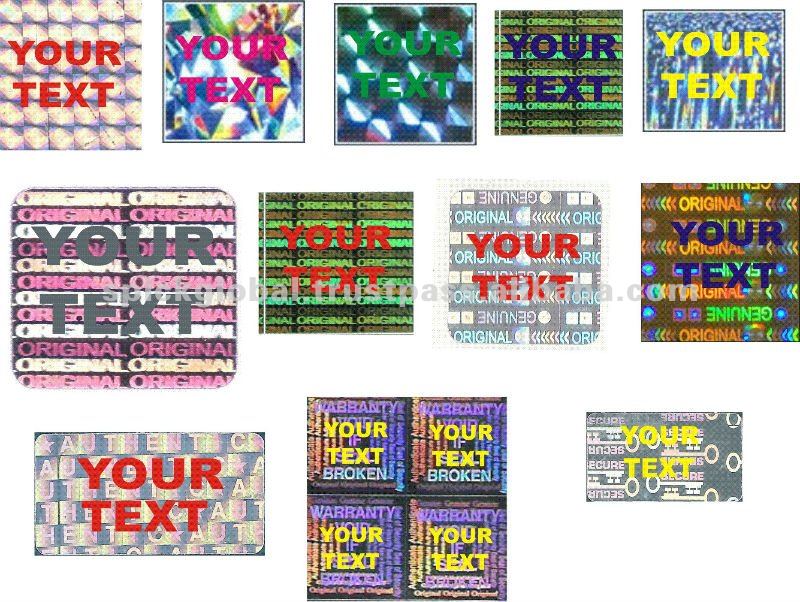 Genuine Authentic Hologram Labels contains a repeating three-dimensional pattern of the words "GENUINE", "AUTHENTIC", "SECURITY", and "VALID" embossed on silver-colored, metallized polyester.
Features of Genuine Authentic Hologram Labels
Genuine Authentic Hologram Labels cannot be scanned or photocopied and are a proven method to combat counterfeiting. All of our hologram stickers include a tamper-evident feature, which destroys the hologram image when the label is removed from the surface to which it is applied. They can also create a unique and attractive complement to your existing packaging and product.
Security
Our express hologram Labels, which are also sold to other users, are intended for one-time events or applications where using a generic hologram sticker with unique serial numbers offers an appropriate level of security.PM LABELS also offers stock hologram labels with custom printing of your logo and/or text. For higher security needs or for industrial-scale applications, we are experts at creating and manufacturing hologram labels with fully custom holographic images.
---
---
Review
Categories
Similar Products
Other Sites