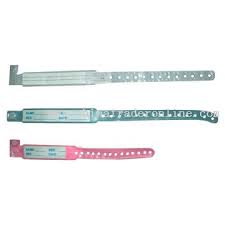 Hospital-ID-Bracelets:
AdCura's hospital id bracelets are available as a chart label wristband combination, single wristband, alert bands or poly ID band sheets. They are easy to use, durable and comfortable. These printable hospital bracelets are latex free and resist water and alcohol to preserve printed data. Custom hospital ID band color options are available.
As a premier hospital ID bracelet manufacturer, all of our AdCura products can be custom branded to your company's name, product number, software layout and color.
---
---
Review
Categories
Similar Products
Other Sites