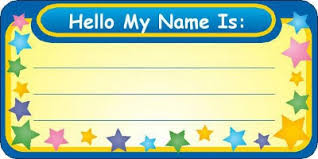 kids name labels Personalised School Gear make 'back to school' fun & easy.
PM LABELS is a family owned and runned business that have been selling kids-name-labels to Print kids & Mom's Name Labels,Kids & Dad's Name labels,Kids With Grandparents Name Labels, And Many more for well over 10 years. Our repeat business is our best asset....Using the best quality materials available to deliver the best products!
Our ,kids name labels, Clothing Labels , Shoe Labels,barcode labels,And More labels are Available in india best prices Contact us all types of kids name labels,PM LABELS Manufacturer of kids name labels labels are proven to work in the toughest situations. Order now for fast despatch. All our products are covered by our NO RISK GUARANTEE.
It's a fact of life that with children - items get left behind and things get lost. Name tags are a simple and effective solution to lost property. Our name labels have seemingly endless uses including the labelling of school uniform, shoes, socks, bottles, lunchboxes, sports equipment, mobile phones, books and stationery, together with toys and sports equipment.
For More Information
Contact us: 9717122688
E-mail us :gm@pmlabels.com
---
---
Review
Categories
Similar Products
Other Sites