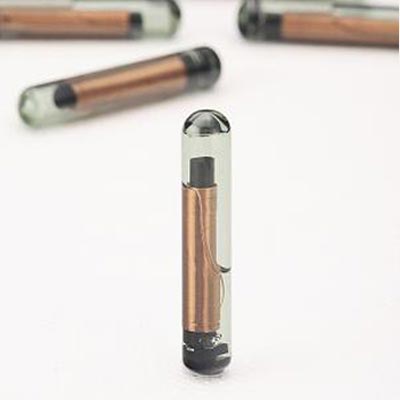 FEATURES
The glass packaging of the Glass Tag is resistant to chemicals and humidity.
Packaged in waterproof and dustproof housing.
Tag can be pre-programmed with specific IDs based on customers' requirements.
Easy-to-inject the tag into an animal via a syringe.
Flexible Read/Write Range (reader dependant).
Insensitive to almost all non metallic materials.
APPLICATIONS
It is a perfect tag to aid in animal, small parts, medical parts identification, and similar asset tracking.
It is intended for use in animal tracking, and is safely injectable when serving its tracking function.
To identify and store the information of the livestock.
---
---
Review
Categories
Similar Products
Other Sites