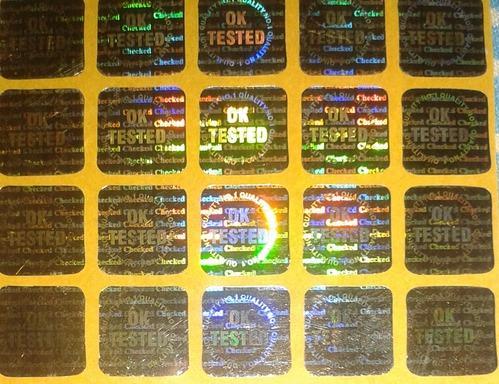 OK Tested Hologram Labels:
Different patterns come out when watching from different angles. Hologram produces true color like rainbow.
Environmentally friendly in material.
PM LABELS products are highly difficult anti-counterfeiting products, they are in high quality and upscale vision Based in Dwarka New Delhi, PM LABELS is one of the reputed business entities engaged in manufacturing, supplying, wholesaling and retailing an astounding assortment of Hologram Labels,Hologram Stickers,labels and stickers. Our product range includes embossed labels, barcode labels, printed barcode labels, warranty seals, dome labels, poly carbonate stickers, aluminum name plate Labels, vinyl stickers, customized stickers, UV boxes & labels, leaf printing stickers,leaf printing Labels.
---
---
Review
Categories
Similar Products
Other Sites