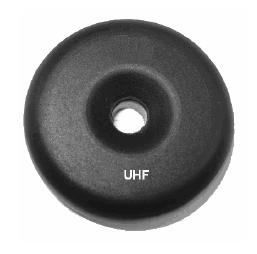 FEATURES
The 34mm Tag with multi read/write capability is very small in size and perform best when is attached to metal
It is made of PA6 to meet all endurance requirements in term of heat, harsh environment and chemical resistance.
Perform in the harshest environment, including harsh chemicals, painting processes & outdoor exposure.
Dust & waterproof.
Flexible Read/Write Range (reader dependent).
APPLICATIONS
Specially tuned for metal application thus can be used in variety of applications having metallic environment.
Being used in industrial environments, as well as in asset tracking applications.
It has been widely used in supply chain, service industry, distribution logistics and manufacturing companies to identify goods & objects in an industrial environment.
Suitable for factory floor manufacturing applications because of rugged construction (IP Rating).
---
---
Review
Categories
Similar Products
Other Sites