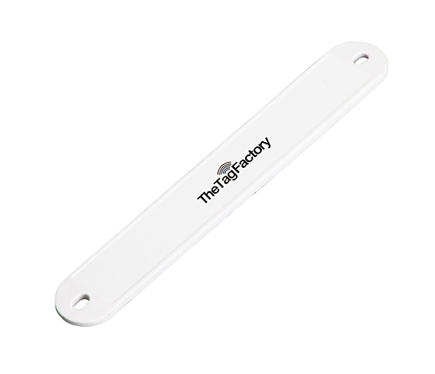 FEATURES
Pallet tag is a frequency independent tag and operates effectively with read range of over 10m when attached to attached to plastic, wooden pallets.
Rugged construction for high durability.
Can be attached by screws with the help of two holes.
Can also be provided with Adhesive tape for easy attachment.
Flexible Read/Write Range (reader dependant).
APPLICATIONS
Due to global frequency tuning and high read range, it can be used in pallet and other asset tracking applications throughout the world irrespective of frequency used in country.
Most suitable for direct application on corrugated box, parts made up of plastic and wood.
Factory automation, Automotive & Security purpose.
---
---
Review
Categories
Similar Products
Other Sites