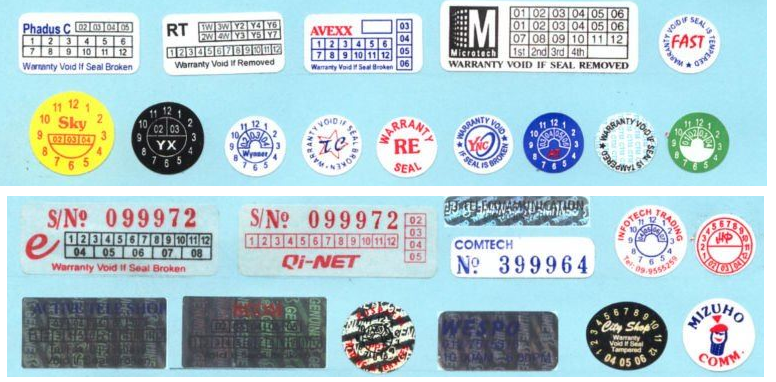 These types of labels is use for seal warranty managemnt of products.
Don't take security for granted. Place security seals in vulnerable areas to take care of sensitive equipment, prevent tampering and know when your equipment is out of calibration.
• Round and rectangular seals are available with a variety of typical messages crucial for any calibrated equipment.
• Each label has screen printed text to prevent tampering.
• Destructible seals protect warranties and reduce liability.
Pmlabels is the biggest manufacturer of void seal labels in india, adn biggest supplier in all over asia. contact us for query regarding void seal labels
---
---
Review
Categories
Similar Products
Other Sites