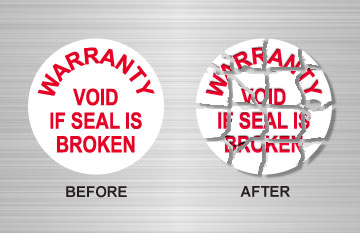 Warranty Void Seal Labels:
Size Available : 37x20mm
Available in Self Adhesive Descrittive Paper, VOID Vinyl
Features of warranty Seal Sticker:
1.It has the very fragile surface.After the label stick on well for 24-
48 hours ,it's hard to remove and it's easy to break into pieces.
2.The fragile grade ,color,shape,thickness can be designed.
3.It has the smooth surface,it's very good for printing somenthing on.
4.The label is suitable for any surface and has permanent adhesive.
5.This kind of sticker has the special logo printed on it.
---
---
Review
Categories
Similar Products
Other Sites